About Us
Theresa (Terry) Rubadue-Doi DC has been a practicing Chiropractor for over 28 years. After graduating from Western States Chiropractic College (Portland, Oregon) in 1983 she practiced in Battleground Washington and then moved in 1985 to practice in the San Francisco Bay area, (Foster City). Her practice included working on families as well as professional athletes. (Giants, San Jose Sharks, 49ers) In 1998 she moved to Bend with her husband and 3 children. After being a mom for 5 years she went back into practice in 2003 and opened in NorthWest Crossing in 2005.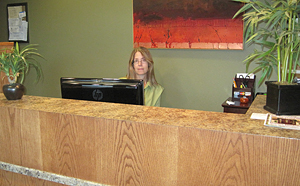 Dr. Rubadue-Doi (Dr. Terry) utilizes many different techniques. Techniques include Thompson Drop Table, Leander, Diversified- (osseous) and Activator, Impulse (non-force). Muscle work is also performed on every visit, which may include massage, active release, nimmo trigger point or Graston. Physical therapy modalities such as ultrasound, electrical muscle stimulation, warm Class IV K-Laser or hot/cold packs are often used in conjunction with treatment. Exercise recommendations are also given.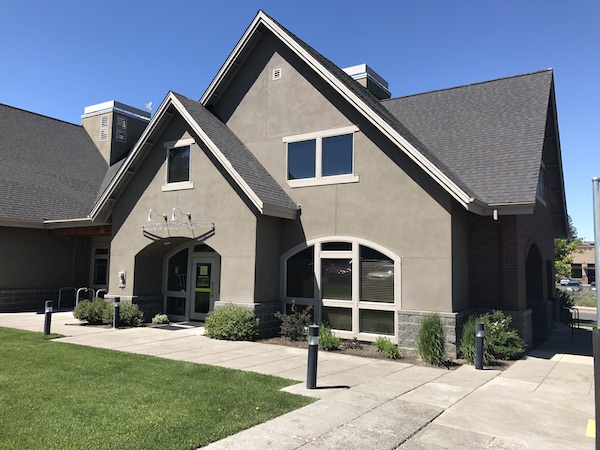 Spinal Decompression treatments are also offered. This treatment is especially beneficial for chronic back pain, disc herniation, spinal stenosis, failed spinal surgery or leg and arm pain. Often chronic pain not helped with traditional chiropractic care is helped with decompression.
What sets Dr. Terry apart is that she is result driven. Treatments are based on results and as soon as they are attained you are released from care. You can expect to feel better (not 100% improved) after each treatment. If you are not progressing as expected, treatment styles will be changed or a referral to an appropriate provider will be given.
NorthWest Crossing Chiropractic & Health Center offers: Acupuncture, Chiropractic, Spinal Decompression, Class IV Warm K-Laser, Naturopathy, and Massage Therapy. Our goal is for you to have a relaxing treatment in a spa type professional atmosphere. The office has been designed to help enhance relaxation and we strive for you to enjoy your treatment with the expectation of results from your very first treatment.
Questions? Call Now: (541) 388-2429